There are three liturgies in the Coptic Orthodox Church; these are those of St. Basil, St. Gregory and St. Cyril. The most commonly used one was devised by St. Basil who lived in the eighth century. The focus of the Divine Liturgy is the Eucharist.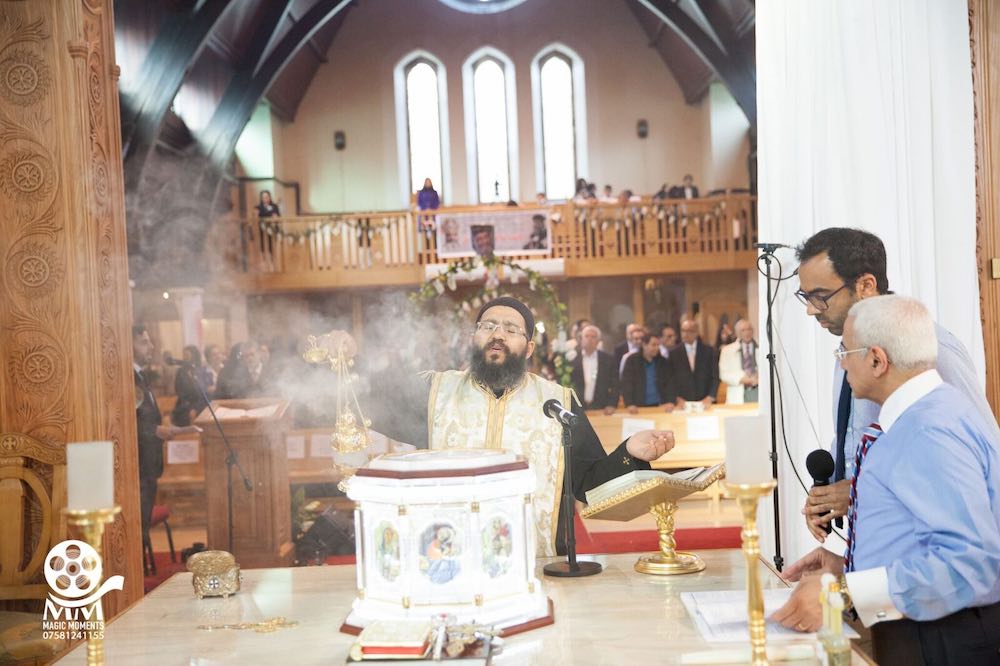 There is an evening Raising of Incense or "Vespers" service the night before which is considered to be part of the Liturgy. The Raising of Incense is an introduction and preparation for the Liturgy, consisting of a collection of prayers, praises and Thanksgiving prayers which request the Lord's blessings upon the sacramental service Each Raising of Incense service has a reading from on of the four gospels. This is followed by the Holy Psalmody or Midnight Praises which consists of many hymns, most of which are from the Old Testament, particularly the psalms.
The "Matins" Raising of Incense is prayed in the morning and is followed by the Offertory of Oblation, where the bread and wine are chosen and prepared for the Eucharist.
The Liturgy of the Word is afterwards. This involves listening to the Word of God: First a reading from one of St. Paul's Epistles; second, a reading from a "Catholic" Epistle (other than St. Paul); a reading from the Book of Acts; a reading from the "Synaxarium" (biography of Saints); then a reading from the Gospel.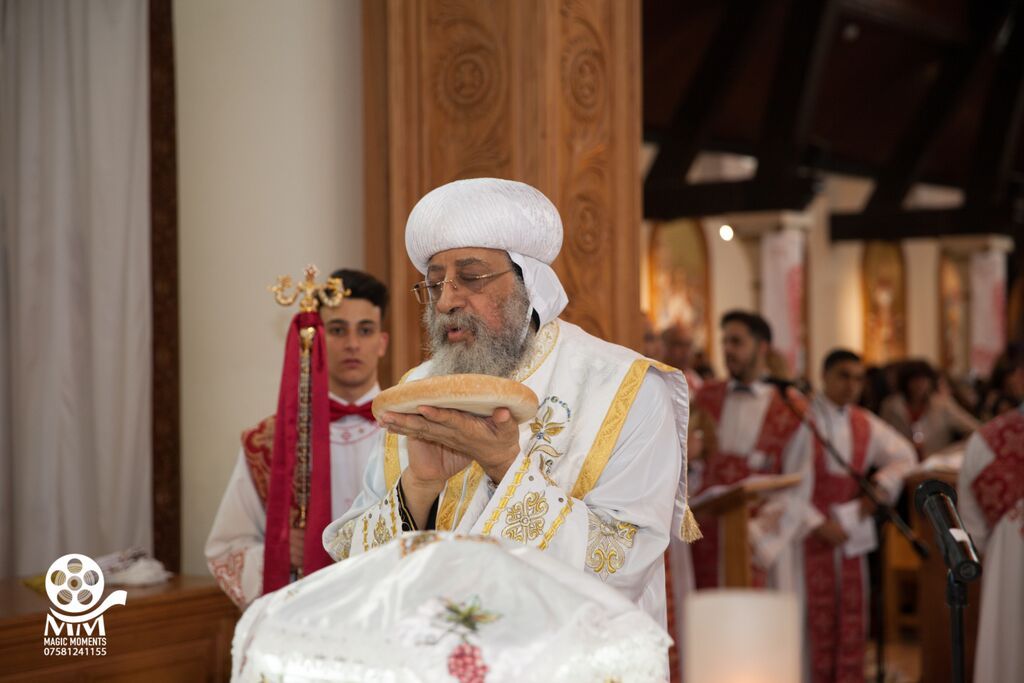 The rest of the Divine Liturgy is traditionally referred to as the "Liturgy of Believers". This begins with the Reconciliation prayer and the Anaphora, which is about the story of man and God from the Old to the New Testament and how the world became reconciled with God after the Crucifixion and Resurrection of our Lord Jesus Christ. The Transubstantiation is the part where the Church believes the bread and wine transform into the Body and Blood of Christ. The Liturgy is concluded with the distribution of the Eucharist which is preceded by the Confession where the priests confesses the Orthodox belief in Christ.
The Coptic Orthodox Church also makes use of the Book of Hours or "Agpeya" in the Coptic language. This contains prayers for seven different, chronological, themed hours to be said throughout the day. Each hour starts with an Introductory prayer, the Lord's prayer, a thanksgiving prayer and Psalm 51. A selection of Psalms, a passage from one of the gospels and litany prayers are said. The believer then chants "Lord have mercy" 41 times to represent the 39 scourges Christ received before the Crucifixion and one for the spear that pierced His side and one for the crown of thorns. The hour is ended with an absolution and concluding prayer. The Book of Hours is used by individuals but is also incorporated into the Divine Liturgy.
---
Explore Our Faith