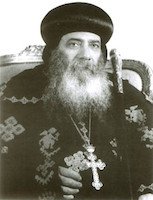 The descending of the Holy Spirit was the beginning of the work of the Christian Church. The Lord Jesus Christ started forming the Church when He chose the twelve apostles and sent them out (Matthew 10:1-16). He also appointed seventy others whom He also sent out (Luke 10:1-20), with separate groups of His beloved ones and disciples. Even though He appointed the apostles, He allowed them to start preaching only after the descending of the Holy Spirit upon them. This great occurrence was the point of great conversion in the beginning of preaching on the largest scale.
YOU ARE GOD'S BEAUTIFUL WORLD!
From time to time a person feels that his life is empty and meaningless, similar to the rugged land "without form," void of splendor and beauty, a useless life, surrounded by "darkness" (Gen. 1:2). Or like a debased life which deserves to fall under God's wrath, such as in the time of the flood, from which no one was saved, except Noah and his family in the ark, and when the dove found no resting place (Gen. 8:9).
This is exactly the feeling of many youth today, especially when they find themselves enslaved to their lustful desires, their bodies captivated by sensual pleasure, and their hearts become tombs full of filth!