St. Mark Festival 2013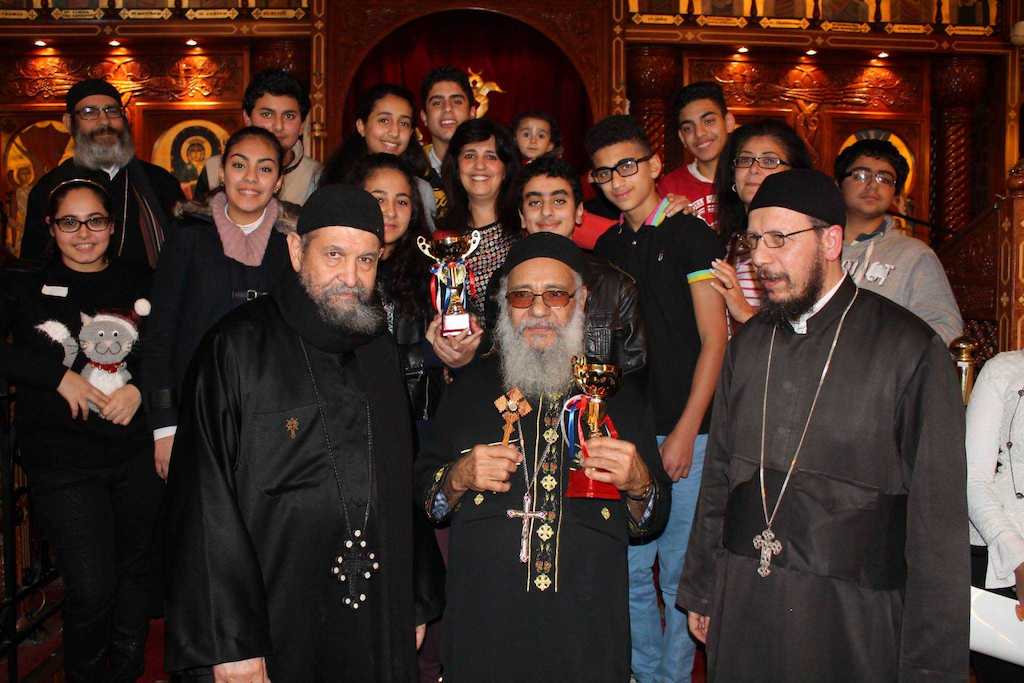 On Saturday 14th December St Mary & Mina's Church, Manchester hosted the 2013 Mahragan el Keraza festival. Youth from Manchester, Nottingham, North Wales and Birmingham took part in the festival. The theme of the festival was 'Come To Me'; this theme featured in the anthem, the verses to memorize and the topics covered in the Bible Study.
The day began with some snacks and tea and coffee in the hall, and then everyone went into church to get registered and for an introductory talk by Abouna Bishoy. Firstly, all age groups took the written test in the church (containing questions on the books of Samuel 1 and St. James). Then different age groups participated in different challenges: Coptic language, memorization of verses and a hymn (all different according to the age group).
All the activities and challenges were judged or marked by some of the servants and youth from each church.
Then at midday Birmingham and Wales presented their activities to the judges, a choir recital from Birmingham and a guitar solo from Wales. After the lunch break the tests for all age groups continued with everyone preforming excellently. Then came the time for Manchester and Nottingham to present there activities, a model of Jesus Christ on the cross from Manchester and a puppet show from Nottingham.
Once all the marking had been done and the judges had made their decisions the certificates and trophies were given out to everyone that participated.
A big thanks to everyone that participated and to all the youth and servants who helped organize the day. Thank you to HG Anba Missael, Abouna Bishoy, Abouna Youhanna, Abouna Peter, Abouna John and Abouna Antonious for all their prayers and help.