Copts Got Talent and a Half 2013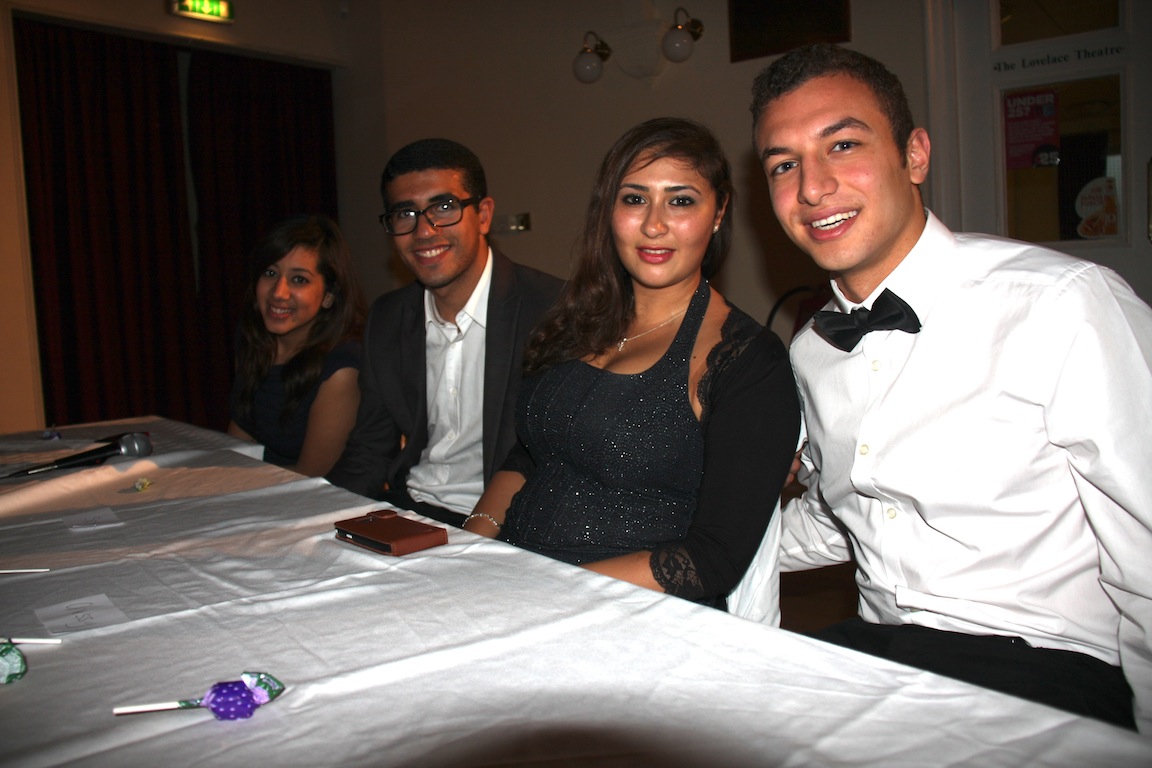 Let me paint you this picture: sunshine beating on your skin, clear blue skies, the autumn luscious colours glaring out into the beautiful Nottingham skyline…perfect scenery no? Scrap that! As the thunder, showers and all that nature could throw befell us at that moment, determined crowds travelled from all corners of the Midlands to attend the first Copts Got Talent in Midlands.
The Judges lined up, the crowds calmed to embrace the talents of upcoming performers, the smell of good grub made its way from the kitchens into the hall – we were all hungry for talent and food and we were not to be disappointed.
Lights – Camera – ACTION!
Our charming presenters (Bish and Paolo) of the evening stepped onto the stage preparing us all for the evening ahead. The 5 Judges introduced themselves to all present, and were only too ready to unleash their wisdom (wrath) on the performers who dared to grace the stage before them.
And then – Action: An Eritrean choir group blessed the gathering with their heart-warming cultural praises to Our Heavenly Father and Mother. The night was going to be filled with Beloved unity in our Lord, embracing the talents God gave us.
On the other hand, the judges were only too ready to pour out sarcasm and their 'true' knowledge of the arts onto their victims. Mwahaha! Does this sound like a Halloween show? No…it is safe to say we did not have any X-Factor horrifyingly amusing auditions (although we would certainly welcome that next year ☺)and no performers were booed off the stage (although again, that would be quite amusing if that happened next year – possibly – all done in Christ's Love of course ☺).
The singing, magic card tricks, self-defence class, football kick ups and all who walked the stage of fame got an all round thumbs up from the crowds and yes indeed-the judges too. We are a talented bunch who can sow the seeds God planted in us to reap fruit. And as Copts, I'm not just talking ordinary fruit like oranges and apples…no-no: I'm talking Mango's, Guava, Balah, Asab (Sugar Cane) – all that goodness! God is in every beautiful thing on this universe so let's embrace it and share and most importantly reap!
The food was great, too! I believe that deserves a separate side note altogether – many thanks to all those who participated in the making of such wonderful grub!
On a personal note, what was so beautiful about the evening was this sense of one-ness. A unity – a family…a family in Christ. No matter what lightly sarcastic comments were made by the judges to the performers (ok Simon'a' Cowell may have been slightly more mean – and will be dealt with in confession ☺) this was an event that brought the diocese together one more time. It was an event that celebrated the diversity of the many talents Our Heavenly Father has so freely given us. It was an evening that will, God willing, be the first of many C.G.T.5's in years to come and for the generations of our FAMILY to experience and be a part of.
Special thanks to all the organisers (Pete, Nancy, Paolo, Bish and anyone else I may not have mentioned) for this wonderful event and all their hard work that has gone into this Remember: You Were There at C.G.T.5 2013! And If you weren't there, all the more reason for you to come along next year. Bring on 2014!