CONAFA 2016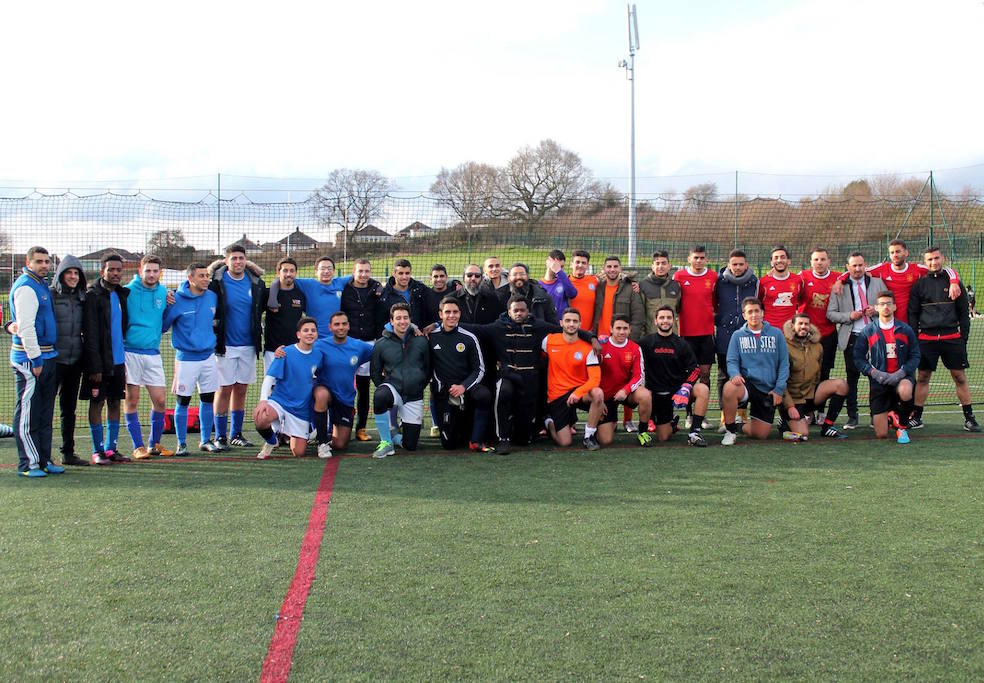 2016 saw the third annual CONAFA tournament take place in Nottingham. Teams had prepared and were ready to go; with a total of 11 teams, and with God's grace, it promised to be a great tournament.
Unfortunately, the Republic of Ireland were unable to make the tournament this year, however – we were thrilled to welcome debutants St. Mary & St. George, East London.
As per usual, the tournament kicked off early on Saturday morning with a group prayer and photo; shortly followed by kick-off; with the favourites and previous 2015 winners Brighton looking particularly strong. That said, each team showed a fantastic level of teamwork and effort as the day went on.
As the group matches progressed, it became more and more apparent who would make the knockout stages, in this case, St. Mary & St Mina, Manchester and St. Mary & Archangel Michael, Golders Green from group A, and St Antony, Rotherham, and St. Mary & St. Abraam, Brighton from group B.
Sunday morning arrived, which was undoubtedly the highlight of the weekend; the liturgy. Everyone gathered together in fellowship, in Christ's name to pray together and thank God for the weekend so far.
Before we knew it, it was the semi-finals; in one match Golders Green vs Brighton, and in the other match an all-northern affair with Rotherham vs Manchester. Both games were decided with a single goal, going in the favour of Manchester and Brighton. The final had great expectations, and rightly so – a thrilling encounter of 2 extremely determined and talented teams. The encounter was so close that the deciding goal came only a few minutes before the final whistle, in the favour of underdogs Manchester!
The final whistle blew, and the CONAFA tournament was coming to an end. Three different winners in as many years can only suggest an extremely high and competitive level, which was certainly shown by all participating players and teams this year.
The CONAFA board would like to thank all those who made the effort to come to Nottingham, in particular the team captains and representatives; had it not been for all of you, the tournament would not have happened.
Folder Gallery Error: No picture available inside images/gallery/2016/conafa.