The Spirit of Service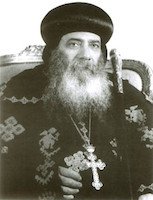 In remembering the style of our Fathers the Apostles in their service, we learn practical and ideal lessons in the spirit of service, of which we mention the following:
1. The Warmth of the Service:
How nice is the saying of the Apostle Paul in this respect "who is made to stumble, and I do not burn with indignation." (2 Cor. 11:29).
Also, his saying, "I have made myself a servant to all, that I might win the more. To the weak I became as weak, that I might win the weak. I have become all things to all men, that I might by all means save some." (1 Cor. 9:19-22). His zeal, in flaming love, encompassed all.
2. Visits of Service:
Our Fathers, the Apostles, did not neglect the service they began but used all means to follow it up: by sending epistles, or disciples–as Paul used to send Titus or Timothy. Frequently, they used to make special visits, as expressed by St. Paul in his saying, "Let us now go back and visit our brethren in every city where we have preached the word of the Lord, and see how they are going.. " (Acts 15:36).
3. Service Filled with Spirit and Power:
The Apostles did not serve except after they received th Holy Spirit, as the Lord said to them, "But you shall receive power when the Holy Spirit has come upon you; and you shall be witnesses to Me. " (Acts 1:8). How beautiful are the words of the Bible in this respect "And with great power the Apostles gave witness to the resurrection of the Lord Jesus And great grace was upon them all." (Acts 4:33). Beautiful also is that which was said about St. Stephen that he was, "Full of faith and power. " (Acts 6:8). He stood against synagogues, "And they were not able to resist the wisdom and the Spirit by which he spoke." (Acts 6:10). The nature of the spiritual service is powerful as it is from the Spirit, "for the word of God is living and powerful." (Heb. 4:12).
4. Service filled with Love:
The Lord Jesus "Loved His own… to the end." (John 13:1), and with the same love He served the Apostles. It was not a mere official service.