The Basic Virtues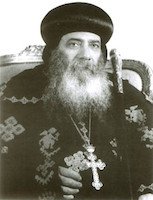 Some virtues are partial and one struggles hard to attain them, but there are basic virtues which include various merits within them; that is the topic of our talk…
Ahead of all these virtues is: Love.
The Lord Jesus Christ said that all the Law and prophets are concerned with this virtue.
St. Paul explained the various sorts of the virtue of love and said, "Love suffers long and is kind, love does not envy, love does not parade itself, is not puffed up, does not behave rudely, does not seek its own, is not provoked, thinks no evil, does not rejoice in iniquity but rejoices in the truth, bears all things, believes all things, hopes all things, endures all things. Love never fails." (1 Cor 13:4-8)
Therefore, whoever has love, has all these virtues.
All that St. Paul mentioned was our love to our neighbours…
As for our love to God, no doubt, it includes various matters:
It includes prayer with all its levels, contemplation, deliberation, reading the Bible, loving the church and its sacraments, spiritual gatherings, fasting, prostrating… it also includes following all commandments as God says, "He who has my commandments and keeps them, it is he who loves me. " (Jn 14:21)
Another leading virtue is the life of submission…
Submission means the complete surrender of one's self to the Holy Spirit that works in his heart, to run his life…
This person will show the fruits of the Holy Spirit that St. Paul explained in Galatians 5:22, by saying, "But the fruits of the Spirit is love, joy, peace, long-suffering, kindness, goodness, faithfulness, gentleness and selfcontrol."
One of the mother virtues is also humility…
A humble person acquires gentleness quietness, stays away from anger and judging others and keeps himself from cruelty…
Humility also includes contrition of heart, selfreproach, the virtue of tears, love, blessing everyone, seeking the blessings of everyone, listening more than talking, never boasting or elevating oneself or self praising, contentment with everything, satisfaction, thankfulness and simplicity.