"Understanding The Liturgy" Festival 2016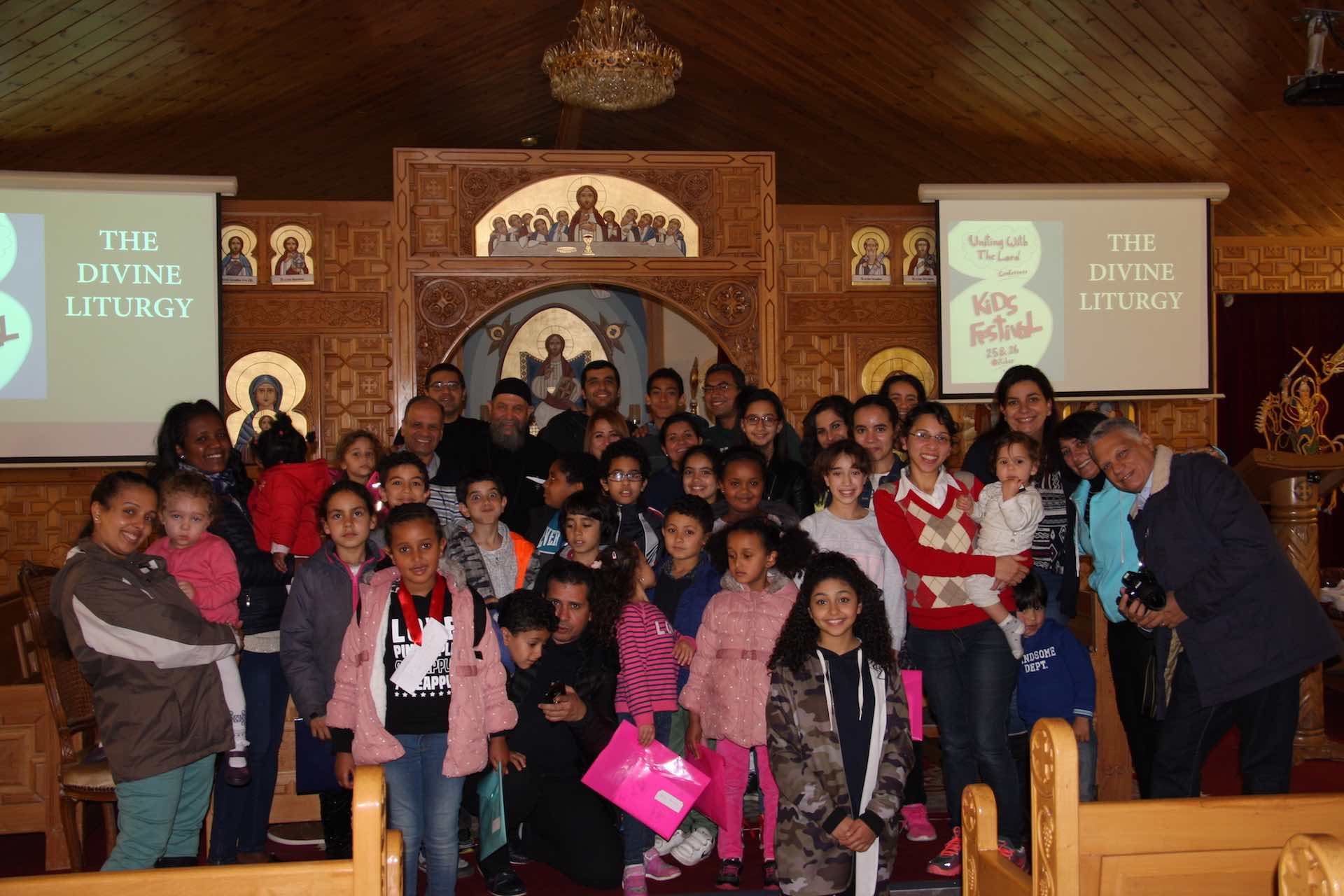 We were very blessed to serve alongside Peter, Monika, Maha and Edward (David Ensemble members) to explain the richness of our Coptic liturgy to our angels in primary school.
This was a unique experience for us and the kids. The retreat included diverse talks and lots of fun games and activities. The talks involved topics such as; the meaning of the liturgy, how to be prepared, church vestments, altar tools, church readings and many more.
The servants also led various workshops with an aim to explain the Coptic Church's liturgy and prayer books as well as the sacred altar tools. The kids rotated around the workshops where two of them were on church books and the other two were focused on the altar tools. The servants have displayed lots of church books and explained to the children how and when it is used in the Coptic Church. Also, the servants explained to the children what the altar tools look like, what we call them, and why the priest uses them in the liturgy.
In addition, we had lots of outdoor and indoor games revolving around the theme. These helped the kids to gain more understanding of the theme while having lots of fun. Games were related to ideas such as; how to be prepared for the liturgy, how to follow the voice of Christ, team spirit and many others.
The children also enjoyed the lovely song Monika taught them. It is called "God's love is like a circle". They were all singing it and doing all the actions. We did too! It was amazing!
The children also loved Uncle Edward's charming violin. Did you know that Edward's violin can talk and imitate all sounds made by the children? The children were overwhelmed and kept talking to the violin!
Thanks to Monika and Peter, all the children received two booklets; a coloured booklet, which included all the topics covered in the retreat and another one for colouring.
It was a fantastic retreat. We all had a blast.