The Enthronement of His Holiness Pope Tawadros II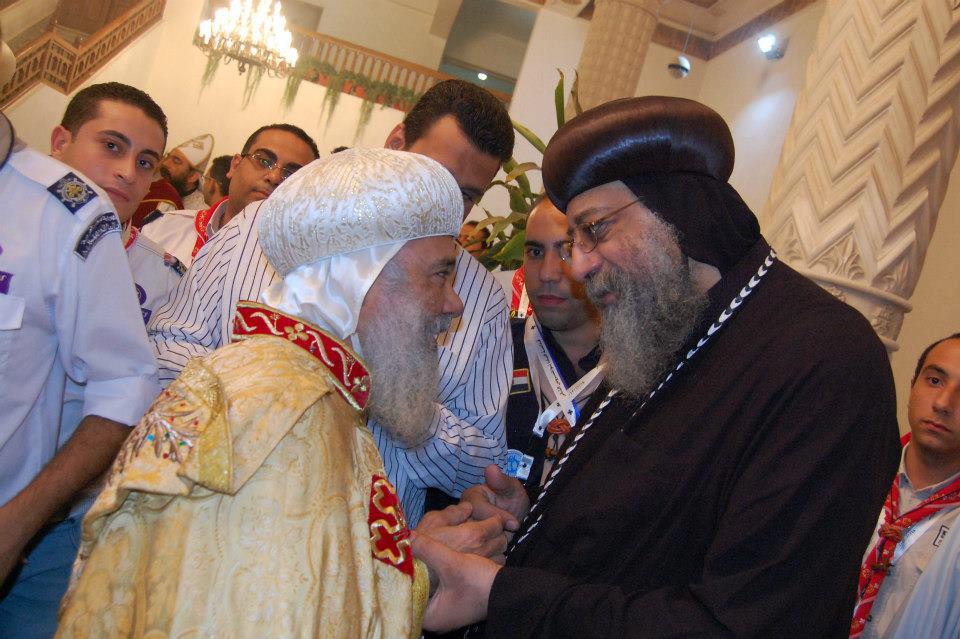 On Sunday 18th November 2012 (9th Hatour 1729), the enthronement of the 118th Pope of Alexandria and Patriarch of the See of St. Mark, Pope Tawadros II, took place at St. Mark's Cathedral in Cairo.
Many religious and governmental figures attended the ceremony, including His Holiness Mor Ignatius Zaka Iwas I, the Patriarch of Antioch; His Holiness Theodoros II, the Greek Orthodox Patriarch of Alexandria; and many bishops from the Ethiopian Orthodox, Eritrean Orthodox, Indian Orthodox, Syrian Orthodox, Armenian Apostolic, Roman Catholic, Anglican, Evangelical, and several other churches.
His Grace Bishop Missael and the Diocese congratulates His Holiness and ask that our Lord Jesus Christ protect, grant peace and a long life to His Holiness Pope Tawadros II.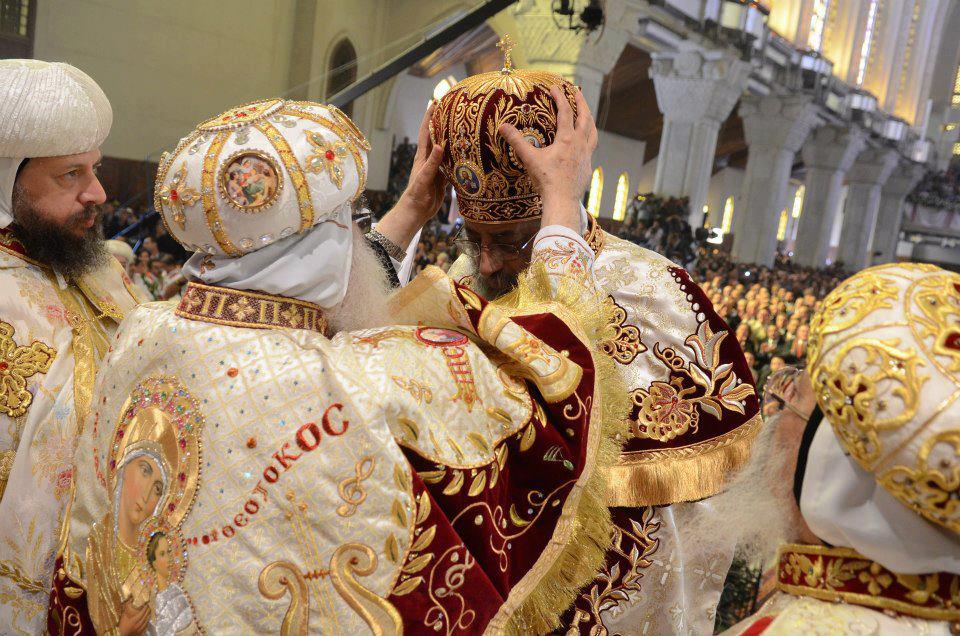 Axios, Axios, Axios Papa Avva Tawadros, Pi-arshierevs! Worthy, Worthy, Worthy Pope Abba Tawadros, the High-priest!