"One Body in Christ" Children's Conference 2013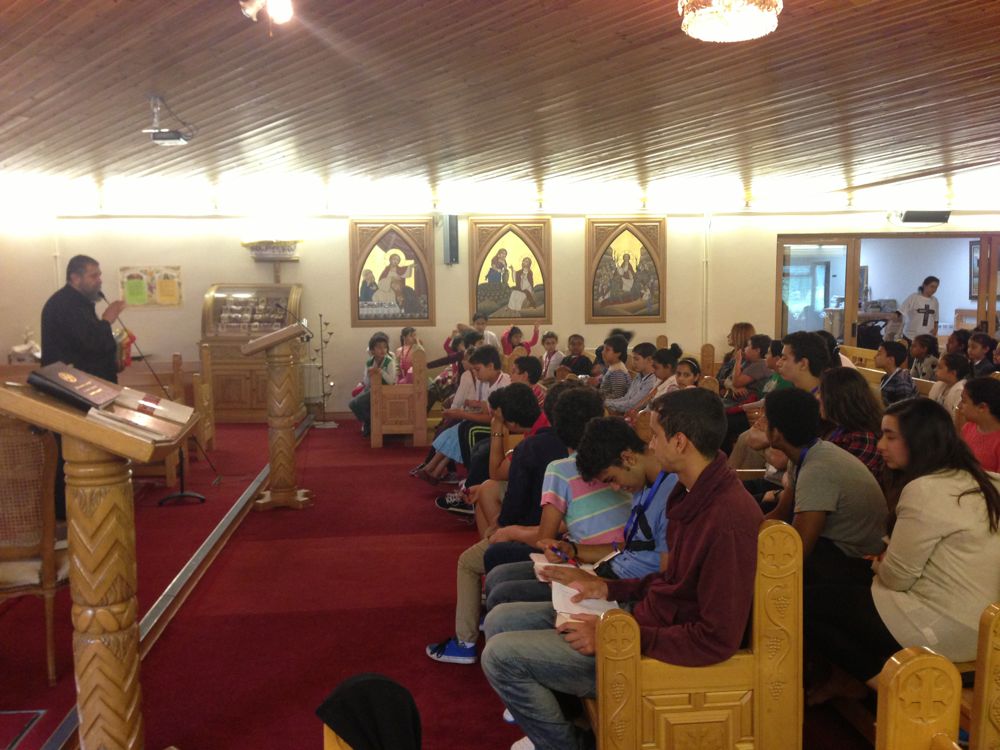 "So we being many, are one body in Christ and individually members of one another" Romans 12:5
This was the verse leading the spiritual retreat, where more than 60 5-16 years olds gathered on the weekend of the 16th August. Together we learned about the human body and how whilst each member was entrusted with a specific role, they are all dependant on one another to perform their roles. This reflected the teachings of Jesus Christ, where each of us is gifted with a role, but it is through Jesus that we function in one another as one body to perform our responsibilities.
The conference kicked off with an excursion to the ice rink, where around 20 Copts including our very own Fr Anthony took to the ice. The day wrapped up with a trip for food and some free time for everyone to enjoy one another's company, and a viewing of "Facing the Giants".
Saturday began with the Holy liturgy where we listened to the reading of St. Matthew, where he taught that unless we keep God the focus and the centre piece to our life we will lose it. The day followed on with a series of talks from beloved fathers, Fr John, Fr Anthony, and Fr Bishoy. In between each talk servants led discussions on how each of us has been gifted with talents which are unique to us, and it is our Christian duty to put these talents to use in a way pleasing to God. The kids also had plenty of time to enjoy each other's company with a series of team games. The younger kids had access to a large bouncy castle just in front of the church all day.
It was an honour to witness how everyone was united over the weekend as the Body of Christ.