Couples for Christ 2016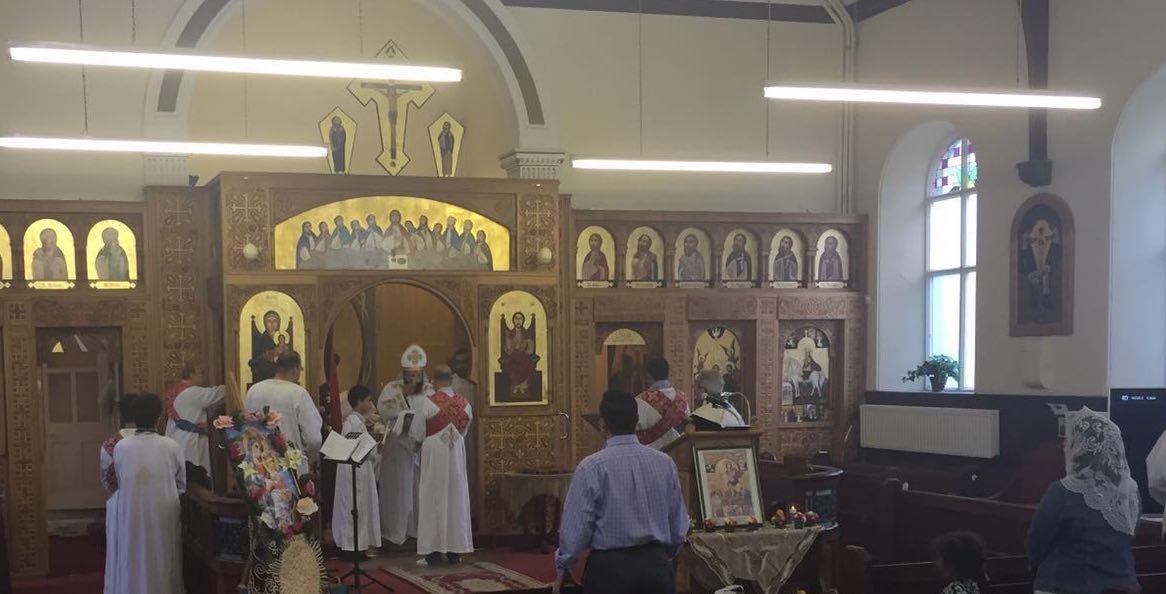 The Couples for Christ conference saw several young couples and families from the Diocese get together in the beautiful and blessed church of St. Mary & St. Abaskhyroun, Llandudno, for what was to be an intriguing and exciting look into the psychology interactions within the family. Ever heard the phrase "Men are from Mars and Women are from Venus"? Well there's some truth in that!
We arrived to the 4 Saints Hotel in Llandudno late on Friday, had some (deliciously seyami) dinner, then settled down for the night ready for a packed Saturday. This started with a fantastic talk by Fr. John about "The Role of The Holy Spirit in Our Family".
Our guest speaker for the weekend was the famed Dr. Basma from St. Mark's church in London. Now I can't tell you how lucky we were to listen to the advice and wisdom of this lady. She is a psychologist and marriage counsellor by occupation, and in her spare time she spearheads the "Marriage Preparation Course" in London set up for the engaged couples in the London churches before their wedding day. Is there anyone more suited to give these talks?! Her first presentation was on "Communication Skills", with many practical tips and advice on how to really listen to your partner. I for one definitely have some work to do…
We were also blessed to have a surprise visit by H.G. Bishop Missael who came just in time to celebrate the joint birthdays of Marina and Christine. Afterwards we had a few hours to explore Llandudno and get some food on board before heading over to church for the vesper prayers.
Once there, we were lucky enough to bump into the uni-grad group from Birmingham who by chance were also spending the weekend in Wales! After vespers we had an excellently delivered talk by Fr. Youhanna on "One Mind" with some powerful examples from both the Old and New Testaments. Definitely not one to forget in a hurry.
After this we had our second and final talk from Dr. Basma, this time on "Conflict Resolution". Now believe me when I say this ignited some heated discussion! Remember when I said I still have some work to do on the old communication skills? Dr. Basma again brought the issue to life with some solid practical advice and an interesting perspective on what causes conflict in the first place, and how best to deal with it.
The following day started with the Holy Liturgy conducted by Fr. Antony and following this we all got together in the hall for aghaby and fellowship with our brothers and sisters from Llandudno who welcomed us into their church with extraordinary warmth. Thankfully the weather had mercy on us and we were free to explore Llandudno for a few hours before heading back home. Who knew it would be so windy atop a mountain next to the sea?