Church Reopening & Ordinations in Nottingham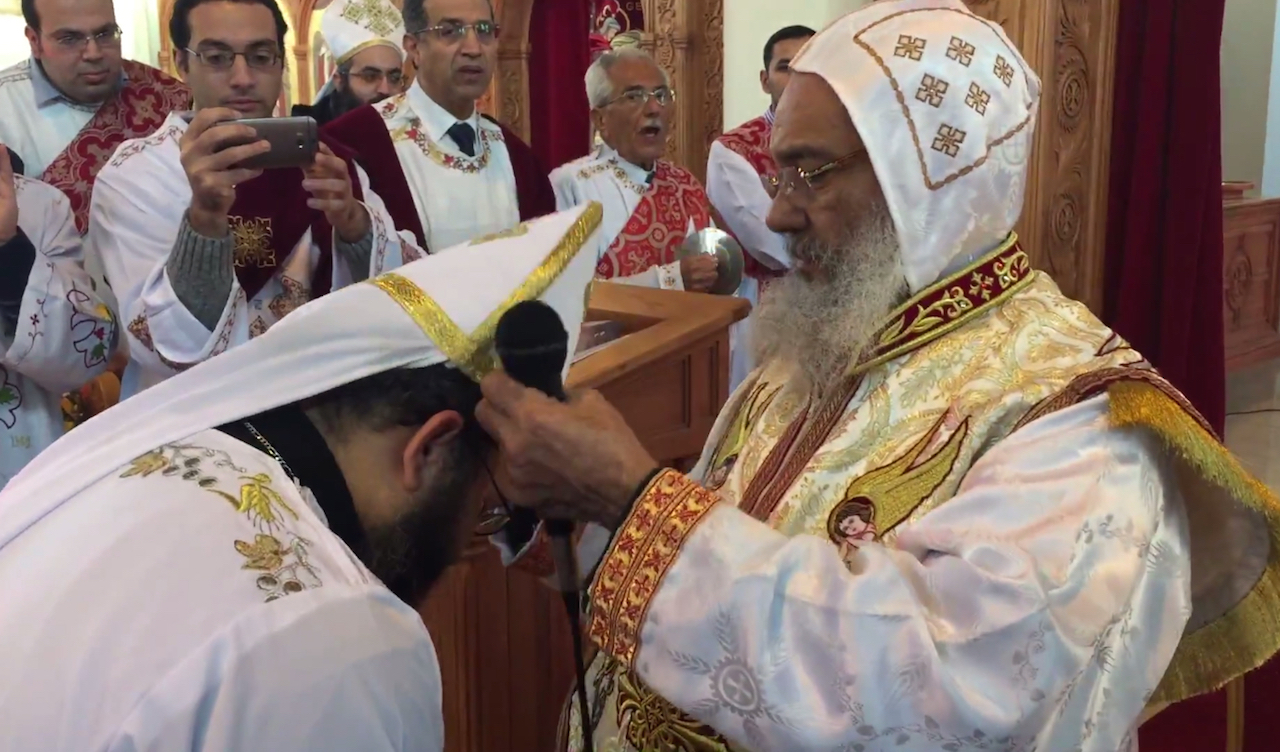 With great joy, the Diocese announces the grand opening of St. Mary & St. George's Church in Nottingham, the ordination of Fr. Anthony as a hegumen and the ordinations of several Deacons and Readers which took place on Saturday 27th December 2014.
Fr. Anthony was ordained as a hegumen by the laying of hands by His Grace Bishop Missael; Fr. Anthony has served the Church of St. Mary & St. George in Nottingham since his ordination in January 2012.
His Grace was also assisted in the service by the reverend fathers: Fr. Youhanna (John), Fr. Bishoy, Fr. Peter, Fr. Hedra, Fr. John, Fr. Thomas
We thank His Grace Bishop Missael and ask the Lord to keep him in widening the diocese and the appointment of new servants. We pray that the Lord may bless St. Mary & St. George's Church and Fr. Anthony's service for many years to come.