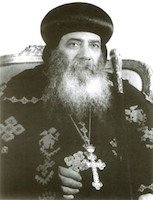 The Church celebrates the commemoration of the martyrdom of St. Peter and St. Paul on the 5th of Abib, which is the 12th of July. This feast is known in our Church by the name of
"The Feast of the Apostles"
. Its date is unchanged every year.
The Church venerates these two apostles very profoundly; and raises them and honours them exceedingly; especially in the prayer of "the partition" or "the division" which pertains to the fast of the apostles and to the feast of the apostles, which we pray during the holy mass.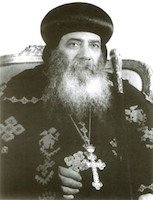 The descending of the Holy Spirit was the beginning of the work of the Christian Church. The Lord Jesus Christ started forming the Church when He chose the twelve apostles and sent them out (Matthew 10:1-16). He also appointed seventy others whom He also sent out (Luke 10:1-20), with separate groups of His beloved ones and disciples. Even though He appointed the apostles, He allowed them to start preaching only after the descending of the Holy Spirit upon them. This great occurrence was the point of great conversion in the beginning of preaching on the largest scale.
Make a Donation
"for God loves a cheerful giver"
(2 Corinthians 9:7)

Registered in the United Kingdom
Charity No: 515637