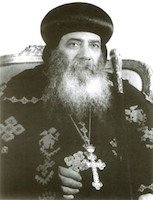 Lecture given by His Holiness during his pastoral visit to Birmingham in 2006.
In the Book of the Levels of Virtues by St. John Climacus, there are 30 steps of which most are maybe about the monastic life...
As for the spiritual life in general, there are a least three main steps and they are: Life of Repentance, Life of Holiness, and Life of Perfection. And each of these steps has many details and branches...
As for the Repentance, because he beginning of the Lord Christ's preaching was his saying: "the kingdom of God is at hand. Repent, and believe in the gospel" (Mk 1:15). He also said: "unless you repent you will all likewise perish" (Lk 13:3, 5).