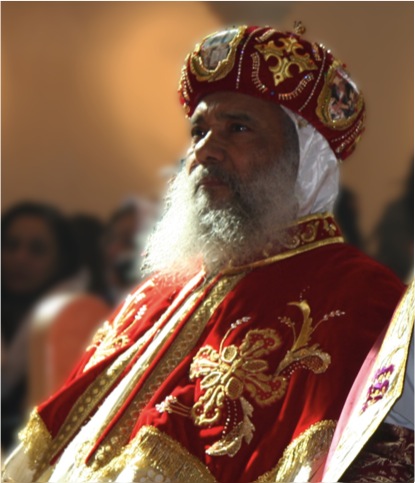 On the 11th November in 1962, a young 22 year old man who joined the Sorian (St. Mary's) Monastery in Wadi Natroun in Egypt, was ordained as a monk with the name "Missael" after St. Missael the Anchorite. Fr. Missael was then ordained as a priest on the 1st November in 1967 and later a hegumen on the 17th May in 1969. His Holiness Pope Shenouda III then appointed Fr. Missael in 1971 as his secretary.

His Holiness the Pope then called Fr. Missael to be ordained as a General Bishop on the 25th May in 1980 and sent His Grace Bishop Missael to the United Kingdom, becoming the first bishop from the Coptic Orthodox Patriarchate to reside in the United Kingdom. It was during this time as General Bishop that H.G. Bishop Missael established two churches in the city of Birmingham: the first being St. Mary & St. Antony's Coptic Orthodox Church in 1985 and the second being St. Mary & St. Mark's Coptic Orthodox Centre in 1989.

On the 26th May in 1991, H.G. Bishop Missael was ordained as Bishop of the Diocese of Birmingham by His Holiness Pope Shenouda III. This was the first Diocese to be established under the Coptic Orthodox Patriarchate in the United Kingdom and all the diaspora. His Grace was enthroned as the first Bishop of the Diocese. In 2006, the Diocese of Birmingham was renamed the Diocese of the Midlands, United Kingdom.
His Grace Bishop Missael is based at St. Mary & St. Mark's Coptic Orthodox Centre in Birmingham.
You may reach His Grace by:
Tel: +44 1564 783926
Fax: +44 1564 784236