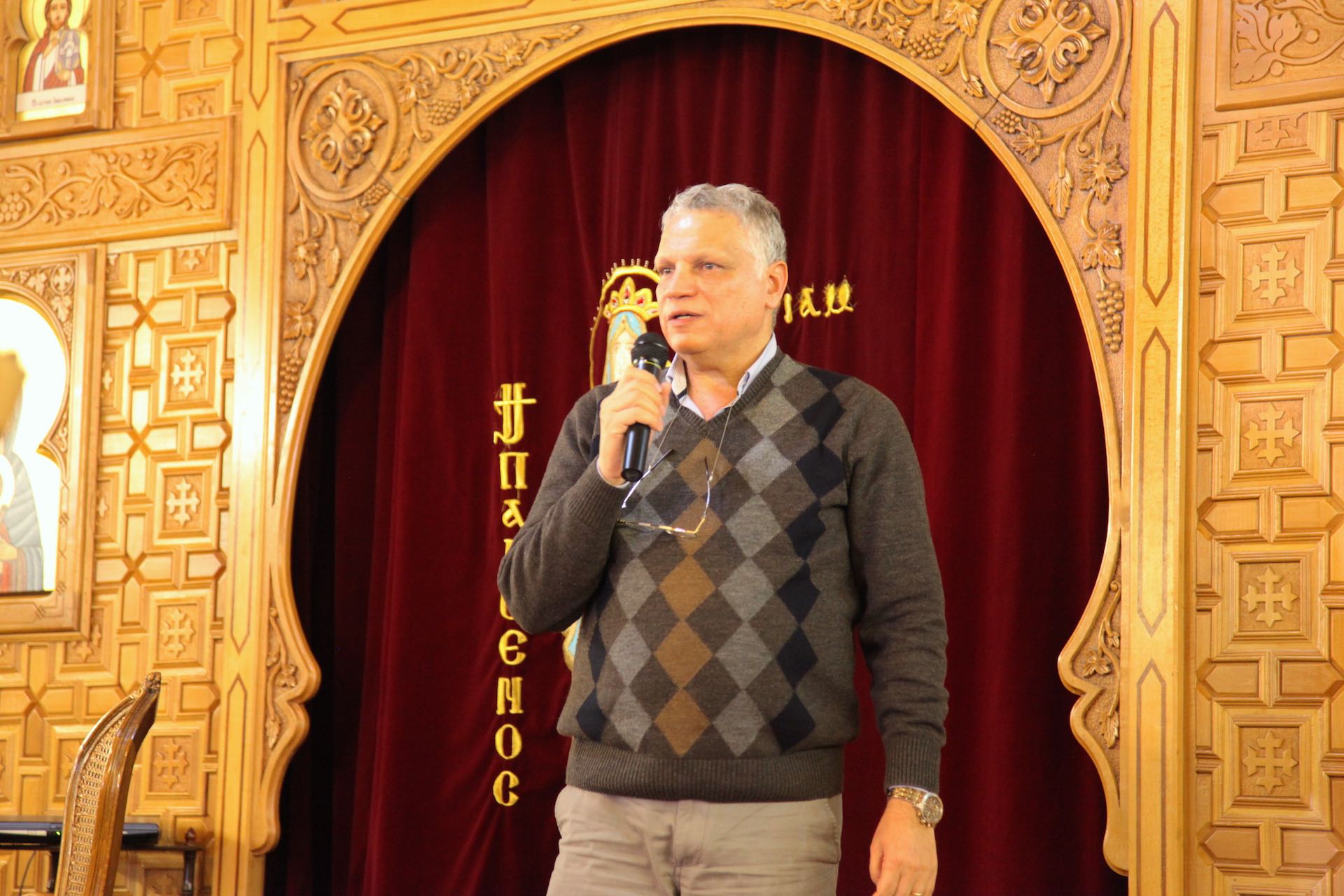 On the weekend of the 18th of December we had our first Coptic hymns conference with Mr George Kyrillos as the main speaker. Needless to say that I was looking forward to it as it would be a great opportunity to learn about the hymns of the church, our Coptic hymns.
On Friday we had a crash course on musical notation and Copticalphabet to bring us up to scratch to be able to learn the hymns. By Friday evening I now know the difference between a minim and a quaver, but although my Coptic vastly improved I have yet to master the letters with multiple sounds (

). With the basics done we started our first of seven hymns Osperin.
Before any hymns we had workshops to dissect the five aspects of each hymn, or their dimensions. The dimensions covered the doctrine, historical, ritual, spiritual and musical facet of each hymn. This gave us a greater understanding to fully appreciate each hymn, especially why it was sung in that specific tune, and when it was said during the Divine Liturgy.
Saturday was our full day for hymns and by the end we had covered a further four. The conference carried on after the Divine Liturgy on Sunday at the centre, so we had another surge of people joining us for the remaining three Hymns. Over the two days we had covered Epshios Efnoti, Owniyato, Onof Emoo Maria, Amin Ton Thanaton, and finally Eparthenos. In between, there was a sketch to entertain us and a treasure hunt culminating with lunch in the hall. A worthy prize for our toils.
Finally on Monday the beautiful weekend conference was rounded to a close with a concert preforming the greatest hits from the weekend by our very own youth. It was a lovely concert that showcased the excellent talent and hard work of our performers. It left the multitude who attended amazed to the wonderful treasure we have in our Coptic church, yearning for more.
We pray that is the start of a long running series at our church leaning about our Coptic hymns. We thank Mr George Kyrillos and his wife Dr Maha Fawzy for a great conference and we are eagerly looking forward to another one.
The recordings of the talks, hymns, concert and sketch will be made available along with the photos in the coming weeks on the diocese website.