The Contrite Prayer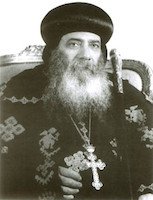 There are many characteristics that distinguish a spiritual prayer. One of these is to pray with faith and humility, with understanding, concentration, love, depth and warmth. It is a prayer from the heart, not only from the lips. We would like to talk now about prayer from a contrite heart.
"The sacrifice acceptable to God is a broken spirit, a broken and contrite heart." (Ps. 51:17).
God never rejects the contrite. The contrite prayer of the tax-collector was accepted by God.
So the tax-collector went out justified though his words were few... only one sentence.
The contrite prayer is a prayer of a person who confesses his sins and his unworthiness.
There is no self-justification in such a prayer, nor excuses but confession that one deserves judgement. In such a prayer, the tax-collector did not dare to lift up his eyes but stood afar in humility...
The contrite prayer might sometimes be accompanied with tears.
It is like the prayer of Hannah, the mother of Samuel and like Peter's tears after he denied the Lord. But these tears should not be artificial or fake nor be a matter of boasting that makes oneself great in one's own eyes or in the eyes of others.
The contrite prayer gives more thanks than demands. In such a prayer one feels unworthy to ask for anything or feels so ashamed of one's sins that one does not dare to ask for anything except God's mercy. In such a prayer one thanks for everything, feeling that one deserves nothing.
The contrite prayer is at the same time a solemn prayer.
In prostration, it is not only the head that clings to the dust, but one says with the psalmist, "My soul clings to the dust." (Ps. 119:25).
It is a prayer that stands in reverence before God, talks to Him with respect, understanding and humble words.
The contrite prayer is a prayer of dust and ashes. It is the prayer of one who sees himself as nothing more than dust and ashes. Like Job after the trials (Job 42:6) and our father Abraham (Gen. 10) and Nehemiah in his humility, tears and confession (Neh. 1).
"Who am I Lord to talk to You?! It is a great modesty from the Lord of Lords to listen to dust."