"The Joy Of The Lord Is Your Strength" Youth Conference 2013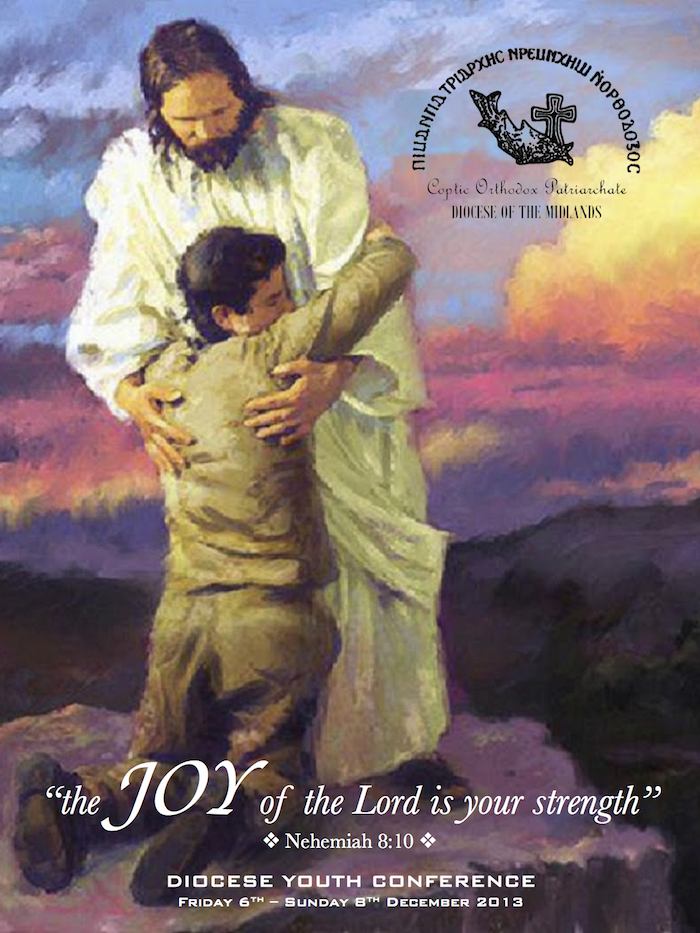 This winter's youth conference was centered on the verse, "the Joy of the Lord is your strength. Nehemiah 8:10." We were blessed to have HG Bishop Paul with us for the weekend and he actually spoke to us about a number of topics. We all benefitted from his fiery words and wonderful talks.
After registering on Friday we had our first talk from Sayedna. He discussed some methods for fighting temptation and the importance of preparation, quiet time etc. to guard against sin. We had a chance before and after the first talk to see old friends and make new ones before going to sleep.
Thanks to the servants we were awoken at 7am and encouraged to go and do our quiet time to start the day well and with the Lord. After finishing breakfast we were 'guided' towards the church by Sayedna sprinkling water on us. After some worship songs we began our second talk. His Grace spoke about how we deal with hardship and difficulty in our lives. He then focused on the story of Jacob, how God never forgot him, fulfilled his promises and how he gave Jacob the tough love that we sometimes need! After some prayers we had time for a break during which we had lunch. When we returned to the church Sayedna continued using Jacob as a practical example for us explaining why God allows suffering in our lives. We then split of into workshop groups, after the customary photo. Sayedna asked the leaders of the workshops to get to the root of the main barriers or obstacles to our spiritual development and what we believe makes sin so attractive to us. We had some really beneficial, honest discussions. After some more free time we did Asheya. Later on in the day after having dinner Sayedna discussed when and how the blessings God promised Jacob became a reality and how this can happen to us too. We then began a beautiful prayer meeting with some really heartfelt worship and fiery prayers. Once this was over we saw the Christmas video that some of the Birmingham youth had prepared and watched a play they had made for the conference about God's awesome love which made him send his only Son. We then began the Tasbeha, finishing the praises around 2am.
Waking up was a struggle but the Holy Liturgy with His Grace Bishop Paul and Abouna Peter was beautiful. After having Holy Communion we went for breakfast before returning to the church for the last time. Here Sayedna gave us his final talk with advice on how to deal with repetitive sins effectively and guidance on how to maintain the zeal we had gained from the conference. He also talked about the difficulties of the 'narrow road' and how we can follow it and mentioned the summary of a good spiritual life in the book of Mathew Chapters 5-7, advising us against shallow Christianity and about decision making in life.
We then packed our bags, said our good byes and all too soon the conference was over. I thank HG Bishop Bishop Paul for his blessing and his amazing talks. We also thank HG Bishop Missael for allowing us to stay in the centre. Thank you to Abouna Youhanna and Abouna Peter for all their guidance and help. A big thank you must go to all the servants from Birmingham and elsewhere who made everything happen. We are also extremely grateful to the ladies in the kitchen who fed us brilliantly through the weekend working extremely hard. God bless all those involved and reward them.
All the lectures are available to listen to on our website