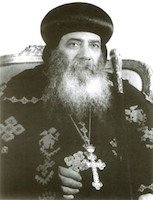 In the name of the Father, the Son and the Holy Spirit, One God. Amen.

Today, I would like to talk to you about the important subject of the Passion Week. Passion Week is the holiest week of the year. And it's good that we talk about it right now (before the start of Passion Week), so we can have an opportunity to enjoy this week spiritually. In this week, the church focuses completely on the suffering of Christ. It does not become concerned with any other subject, but the suffering of Christ. It does not desire to think about any other matter.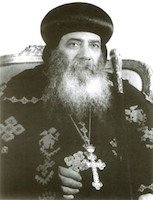 How do we enjoy the most spiritual week of the year?
1. Our behavior inside and outside church:
It is very noticeable that many people during Passion Week act very differently inside church than they do outside church. Inside church… black curtains, sad hymns, solemn readings, and complete concentration on the suffering of Christ. However, outside of church, we often laugh, joke around, socialize, think and talk about many worldly issues. We lose all the spiritual depth that we gained inside church. Let us concentrate our thoughts, conversations, and meditations around the events of this Holy Week and the passion of our Savior.